Used Car Dealer near Me

At Dick's CJDR of Wilsonville, we believe that the first step to locating a dependable used car is choosing a dealership where you'll be supported throughout every phase of your shopping journey.That's why we provide every driver near Wilsonville, Woodburn, and Portland, Oregon, with a diverse lineup of pre-owned vehicles and a team of skilled professionals ready to assist you.
Thanks to our commitment to an enjoyable and efficient showroom experience, you'll soon find yourself behind the wheel of the used car that perfectly matches your personality and lifestyle. Ready to explore our used car dealer near me? Let's get started!
Used Car Dealer Beaverton OR
Used Car Dealer Canby OR
Used Car Dealer Hillsboro OR 
Used Car Dealer Lake Oswego OR 
Used Car Dealer Oregon City OR
Used Car Dealer Portland OR
Used Car Dealer Salem OR
Used Car Dealer Sherwood OR
Used Car Dealer Tigard OR
Used Car Dealer Tualatin OR
Used Car Dealer Woodburn OR
Used Car Dealer Wilsonville OR
---
Used Ram Dealer near Portland OR
Used Jeep Dealer near Portland OR
Used Jeep Dealer near Salem OR
Used Jeep Dealer near Wilsonville OR
Used Jeep Dealer near Woodburn OR
Used Cars for Sale near Me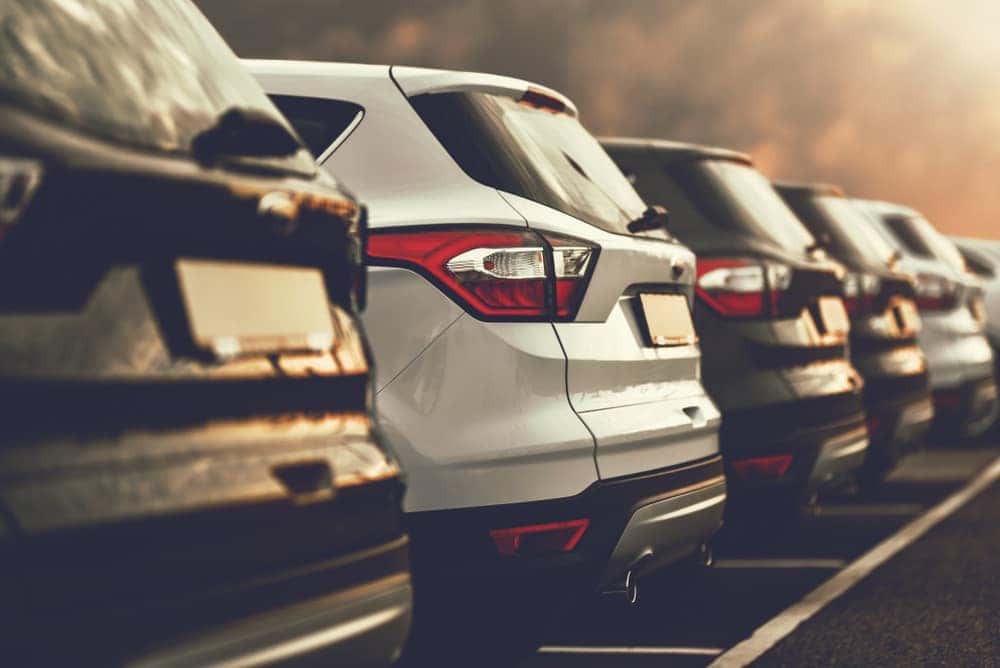 There's nothing quite as exciting as hopping behind the wheel of a car that's new to you. To make it even easier for you to locate the used car that's ideal for your busy schedule, our team focuses on stocking a vast lineup of different vehicles.
So, no matter if you're searching for a compact yet sporty crossover for spontaneous road trips, a midsize SUV for your family, or a sleek sedan for your commute, you'll find exactly what you need in our showroom.
On top of that, we present a selection of dependable certified pre-owned automobiles at our used car dealer near you. These models come with the added satisfaction of a multi-point inspection, a warranty, and much more.
At the end of the day, shopping at our used car dealer near you provides you with the confidence you need to enjoy every moment you spend on the road.
Why Choose a Used Car?
Used cars can provide a lot of quality benefits to drivers. When you make the right choice for any vehicle, you get something that performs well on the road and offers recent features.
While a used car may not be new to the road, it is new and exciting to you. As you consider the vehicle you will drive, know that you can get a quality vehicle for lower monthly payments if you choose one of the reliable used cars that we have available.
A used car can be a great choice for a driver who will use the vehicle regularly and may want to upgrade in a few years. Used cars also make a great choice for new drivers who are looking for something that is their own to take on the road, especially if you simply need a ride that helps you on your commute to work or school.
Used Car Specials & Financing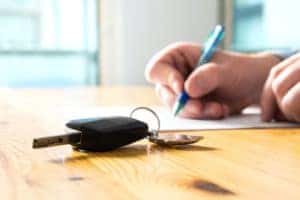 In addition to choosing your perfect used car, it's important to carefully review your payment options before you sign on the dotted line.
Luckily, the financing specialists at our used car dealer near you are always ready to guide you through the stages of the buying process. That way, you'll hit the road in your used car knowing that you made the right decision by consulting our financing professionals.
We also offer an ever-changing selection of used car specials throughout the year on a variety of different models. Before you head over to our showroom, take a look at our used car specials page to see if the pre-owned vehicle you want most is included on the list.
Providing Quality Customer Service
At our dealership, one of the things we value most is you as our customer. That's why we strive to provide quality customer service throughout the process.
First, we allow you to search for a vehicle at your pace. We are here to answer any questions about the used cars for sale that we have to offer. We also want to let you do your research and find the right fit based on your preferences.
When it comes time to make a deal or get service, we want you to feel comfortable with our team. That's why we dedicate our time to you and know that the time you give us is valuable. We honor that by remaining focused on your needs and getting you on the road.
Whether it's through a friendly smile or honest answers to your questions, we look forward to providing you with the customer service you deserve.
Used Car Service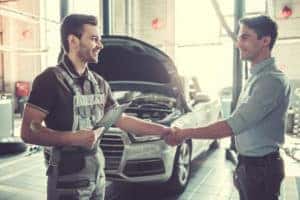 Service is another important part of owning a vehicle. You want to stay on the road and reach all the destinations, but you also want to focus on safety. Keeping your car maintained can help with this.
This is especially true with used cars. As cars reach more mileage milestones, your vehicle could require additional service to stay in the best condition. That's where our team of experts comes in.
We can help with everything your vehicle may need from routine oil changes, tire rotations, and inspections to more advanced brake, engine, and transmission repairs. We make sure you are getting the necessary expertise and honest communication, so you are completely informed about the work being done to your vehicle.
You can schedule an appointment easily by doing so online or contacting our service center.
---
Visit Our Used Car Service Areas!
Now that you're familiar with our used car inventory, financing team, and special offers, it's time for you to get to know our dealership even better.
You can do exactly that by browsing through the links on this page and learning more about how we're committed to helping drivers across Wilsonville, Woodburn, and Portland, OR.
After you've had a chance to skim these pages, feel free to visit Dick's CJDR of Wilsonville in person, give us a call, or schedule your test drive today!