Tire Repair near Me

In the Wilsonville, Woodburn, and Portland areas and have been wondering to yourself, "Where can I get tire repair near me?" With our service center here at Dick's CJDR of Wilsonville, we have the experts and quality parts needed to service and fix your tires so you can get back to safe and smooth driving.
Tire Repair near Tualatin OR Tire Repair near Wilsonville, OR Tire Repair near Salem, OR Tire Repair near West Linn, OR
Signs You Need Your Tires Repaired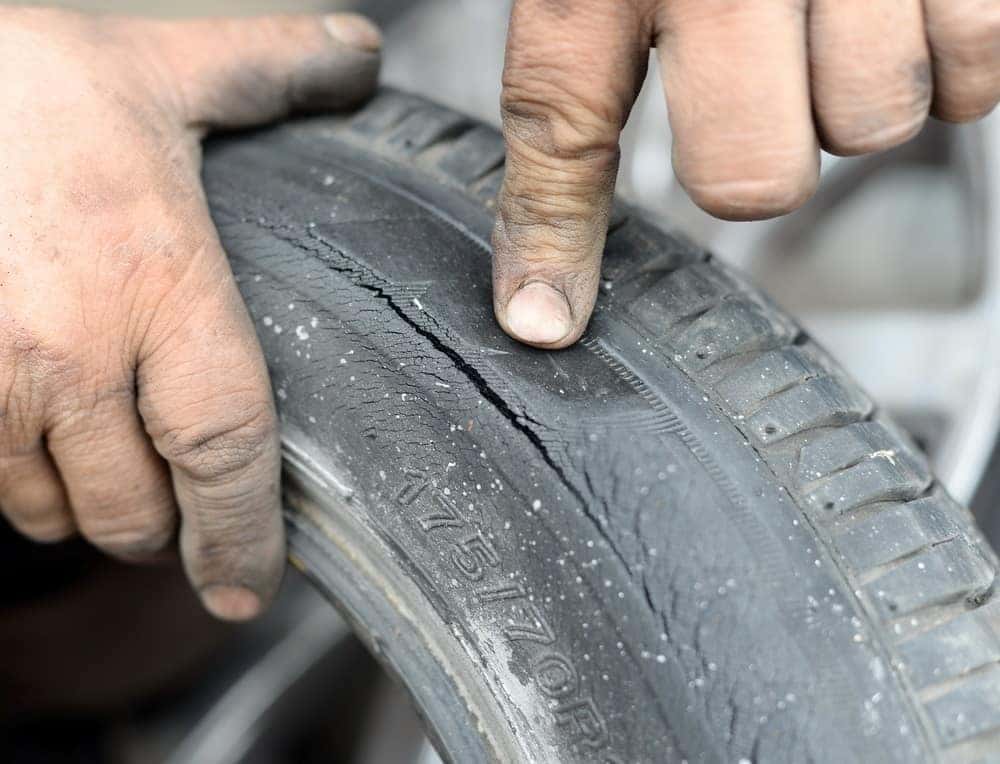 Connecting your car to the road, your tires are obviously an important part of your car. That is why whenever you experience one of these tire warning signs, you will want to schedule an appointment to have our technicians inspect, diagnose, and fix the issue.
Cracked Tires: If you notice cracks or any holes on your tires, you will want to have your tires immediately serviced. This is because the cracks can indicate that a blowout may happen in the near future if you continue to drive on them.
Tire Vibration: As you drive, you may notice a vibration that doesn't seem to go away. This can be a signal that your alignment is off or that there is a problem with the suspension. Our technicians will be able to use their expertise to determine if the problem is from the tires themselves or from another part of the car.
Bulges: Just like cracks in the tires, you will also want to look out for any bulges. Bulges are weak spots on the tires, which can also turn into a blowout.
Having Our Certified Technicians Repair Your Tires
Our technicians have the experience and training needed, as well as the tools, that are necessary to accurately and quickly diagnose and fix any repairs you need to your tires. They also use high-quality parts when replacing different components and durable tires when yours need to be replaced. They can also inspect various systems within your car to ensure your tires are properly aligned, inflated, and steering correctly.
Need Your Tires Rotated or Replaced?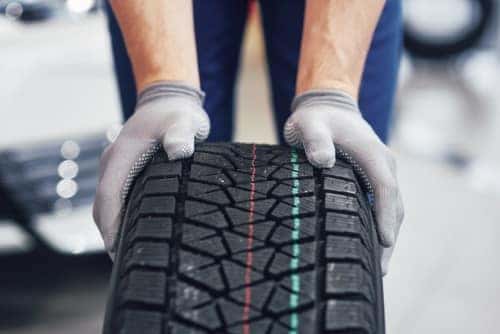 Even if you don't have an immediate problem with your tires, it is advised to have your tires serviced to keep them well-maintained and lasting as long as possible. Having your tires rotated will keep them from wearing unevenly, which will maintain stable and balanced driving.
You will also want to keep an eye on the tread of your tires and replace them once it wears thin. Even get in the habit of checking your tire pressure often and filling them to the proper inflation when air is needed. This all will ensure you are staying safe, as well as driving as efficiently as possible.
Whatever routine tire maintenance you need done, our Mopar® Express Lane will let you bring your car in without an appointment, and our technicians will quickly get to work on your tires. Then, we'll send you back out onto the road with the peace of mind your tires are in great shape.
Have Your Tires Repaired Today
If you notice any of these warning signs or your tire pressure warning light has been on while driving around Wilsonville, Woodburn, and Portland, you can bring your car by our service center. Contact us at Dick's CJDR of Wilsonville to schedule an appointment.