Local Spotlight: The Historic Butteville Store

Do you want to step back in time? Then you'll love taking a visit to the Historic Butteville Store! As an iconic historical landmark and the oldest continuously operating retail establishment in Oregon, this is definitely a destination to put at the top of your list.
You can learn a little more about the Historic Butteville Store here. Then, check them out on Facebook to see their upcoming events schedule!
History of the Butteville Store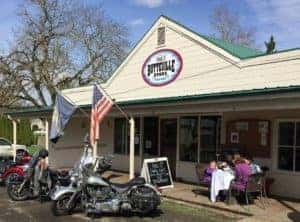 The Butteville store's history begins in the mid-to-late 19th century as a bourbon distillery and wine and liquor store. Over the next century, it would transition into a general store and change hands more than 11 times.
Regardless of its change in ownership, it would serve as a staple of the community for more than 150 years.
In 1999, the store was donated to the Oregon Parks and Recreation Department, where it's served the community in a variety of ways, including as a:
General store
Art gallery
Café
Community center (as part of Champoeg State Park).
Through it all, the Historic Butteville Store still stands.
The Butteville Store Today
Today, the Butteville store is a specialty food store and café, serving the local community and Champoeg State Park visitors. They serve a long list of items, including:
Hand-dipped ice cream cones
Deli sandwiches
Drinks
Camper-specific food products
They also feature live music and dinner service on the first and third Saturday evenings during the winter and every Saturday between April and September.
Saturday nights at the Butteville store include:
Live music
A 3-course dinner
Wine and beer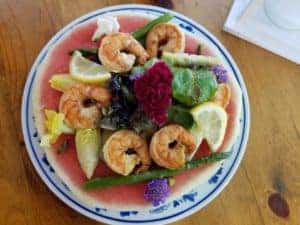 Dinner and music cost just $25 per person and wine and beer are available for an additional cost. Space is limited, so be sure to call to make a reservation and be there promptly at 6:00 PM to be seated.
Bands playing for the 2020 season include:
Pipedance
The Jamblers
Rogue Bluegrass Band
Visit their Facebook page for a full schedule of the live music coming to the Historic Butteville Store.
Visit the Historic Butteville Store
The Butteville Store is a long-standing part of Butteville history, which is why we're so happy to make it our local spotlight this month. Go ahead and make your reservations now or simply stop by to shop next time you're at the State Park. Either way, you're sure to have a great time!