Local Spotlight: Carabella Winery

The Carabella Winery in Oregon produces some of the best wines in the region. They are family-owned and run with a passion for creating elegant and complex wines. This winery offers a very unique vineyard that produces wines like you've never had anywhere else. You can stop by for a tasting or just pick up a few of your classic favorites.
Delicious Wines from Carabella's Passionate Winemaker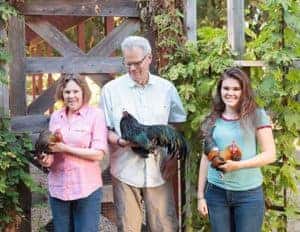 Mike Hallock is the head winemaker at Carabella Winery and has been creating at Carabella since its opening in 1998. Hallock learned winemaking at the University of California at Davis and then moved to working alongside a winemaker that mainly worked in Oregon. For several years Hallock commuted from Denver to Oregon before finally settling down at what is now the Carabella Vineyard. He brought everything over to the volcanic soils of Oregon. The complexity of the soils around Parrett Mountain lead Hallock to his minimalist approach in the cellar. This method enabled him to create a well-balanced wine. The outcome becomes some of the best wines you could ask for.
The vineyard itself has plenty to brag about and is the reason for such quality wines. Hallock spent decades surveying geologic sites for the perfect place to put his vineyard and the volcanic landscape in Oregon brought him here. Hallock has spent a lot of time working to restore the natural ecology of the landscape. The vineyard is surrounded by native oaks and populated with native brush and insects. Recently, bees have finally repopulated the area, and they are essential to a well-balanced ecosystem.
Carrabella Winery's fields are sustainable and avoid using harsh chemicals and pesticides. Because of the gravelly ground they plant in, they're also able to forgo irrigation. This process saves hundreds of gallons of water. It's no wonder Hallock spent nearly a decade looking for the perfect farm like this one.
Emphasis on Fantastic Wines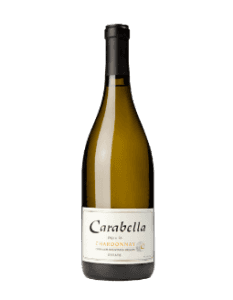 Carabella Winery has three wines that they pride themselves on, including Pinot Noir, Pinot Gris, and Chardonnay. That said, the main focus of Carabella Winery is their Pinot Noir. This vintage is fermented in seven separate containers and then blended afterward. As such, the Pinot Noir from Carabella Winery offers all the flavors of the vineyard a chance to shine. They also highlight their Dijon 76 Chardonnay. This variety features minimal oak, silky texture, and crisp minerality. You can find these options and more in several different sizes when you visit Carabella Winery. Join them for a tasting at Carabella Winery and see which is your perfect match or spend some time shopping around their extensive options.
Be in the know for Carabella Winery's newest products and stay stocked on your favorite wines. You can join one of their Club Carabella offers and keep your home in good supply of the best wines. Choose between Club Bedrock which offers two Pinot Noirs and four whites, or Club Jory, which offers a mix of all Pinot Noirs. Fun fact: since winemaker Mike Hallock is also a geologist, these clubs are both named after some of the geology in the area.
---
Take a Sip at Carabella Winery!
Whether you're joining one of their exciting clubs, heading in for a tasting, or just grabbing a few bottles for date night, Carabella Winery has you covered.
Find out more by contacting Carabella Winery or find them on Instagram!