Jeep Lease Deals near Me

---
Are you on an adventure to find the right vehicle? It can feel that way as you look for a ride that provides you with everything you need—especially if you have a hunger for the outdoors and the road less traveled. A Jeep could be the perfect choice for you.
To get the newest Jeep models, a lease deal may be what you need.
To see what kind of Jeep lease deals near me there are, check out this page. See what areas Dick's CJDR of Wilsonville serves and how we can help you get on the roads of Wilsonville, Woodburn, and Portland, OR, in a Jeep.
Large Jeep Selection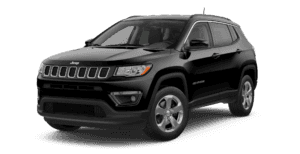 There are many Jeep vehicles for you to choose from. They all have the common foundation of being durable and capable of anything on the road or off-road.
Take the Jeep Compass, the Jeep Wrangler, or the Jeep Renegade. These SUVs are equipped with the engine and the tools you need for your next adventure. They also come with the technology and the safety features that can provide you with the resources necessary for road trips of any kind.
When it comes to leasing a vehicle, you want to have a variety of choices. With Jeep vehicles, you will find a number of quality models available. Be sure to check out our inventory online and see for yourself what we have waiting on our lot.
Why You Should Lease Jeep Vehicles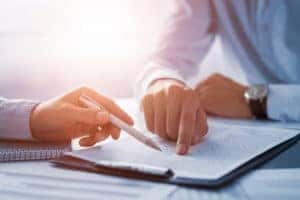 There is a feeling you get when you choose a Jeep vehicle and get behind the wheel for the first time—it shows you that anything is possible. There is also that special feeling of driving the first mile in a new car and being able to take it wherever you need to go.
In many cases, the best way for drivers to get a new Jeep is through a lease. By leasing a vehicle, you get behind the wheel of a new model that is ready for the road. This also gives you the most up-to-date performance, technology, and safety features.
One of the main benefits of a lease deal is that you get to define your terms and don't have to make a long-term commitment. A lease typically lasts for two or three years and can be structed based on the mileage you plan to drive. It's all up to you as to how you plan to use the vehicle.
When the lease is up, you will have the choice to purchase the vehicle or create another lease deal for a new set of wheels.
When you come to our dealership, you will work with experts that can help you construct a Jeep lease deal to your liking and on your terms. Our professionals will help with everything and make sure you have a smooth experience.
---
Visit Our Jeep Dealership Today
Does a Jeep sound like the right vehicle for you? Come visit us today at Dick's CJDR of Wilsonville and see why Jeep lease deals near me can help you get on your way to your next adventure in a new and exciting vehicle. You will see how the perfect choice for the roads of Wilsonville, Woodburn, and Portland, OR, can be a Jeep.
Visit our Jeep dealership today and let our team help you get behind the wheel of a new Jeep vehicle for a test drive.