Community Spotlight: Wilsonville Rotary

The Rotary Club of Wilsonville, Oregon has been serving the community for over forty years since it was founded in 1975. They're dedicated to both local and international service projects in order to create a better environment for everyone. Through clubs, fundraising events, and donations, they're able to fund organizations and charities.
Wilsonville Rotary Programs
There are a variety of different programs designed to help people of all ages within the community.
Wilsonville Chess For Success Club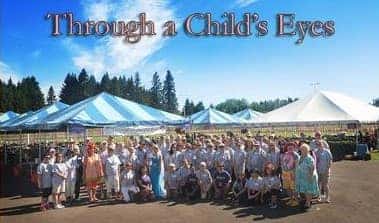 This club was created to help children develop critical thinking skills, a greater ability to focus, and an improved attention span, which results in stronger academic performance, patience, concentration and a focused attitude.
Through A Child's Eyes (TACE)
The TACE program was created in 2001 to help children with incarcerated parents deal with social and academic challenges. They work directly with local women's prisons to create bonding opportunities between mothers and their children, which includes a summer event featuring interactive games, crafts, and a BBQ.
Every spring, the Wilsonville Rotary club chooses to provide college scholarships for high school students who are demonstrating outstanding service in leadership and academic achievement. They recognize that hardworking young people are our future and want to reward them for all that they do.
Good Eggs Omelet and Pancake Breakfasts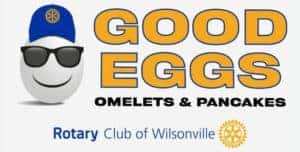 A few times a year, this club throws the signature omelet and pancake breakfast to raise money for charities or for local events, like Veteran's Day Appreciation and WERK Day Cleanup. The money has been raised for local youth sports teams, schools, national and international natural disaster funds, and fire victims, just to name a few.
How To Donate and Join
To donate, you can send money via PayPal using a credit or debit card or by mailing a check to the Wilsonville Rotary Foundation. Every year, they also throw the annual Heart of Gold Celebration, which consists of an awards banquet, raffle events, silent and live auctions, a dinner and a bar–and all the proceeds go to service projects.
To learn more about the club, you can attend their weekly meetings or head on over to their Facebook page to keep up with all their events and fundraisers!