Battery Repair near Me

Are you looking for battery repair near me in the Wilsonville, Woodburn, and Portland areas? The team at Dick's CJDR of Wilsonville can help. We have a state-of-the-art
service center
on-site where we help drivers like you with their battery repair and replacement needs every day. You can learn more about your car battery here on this page and then give us a call to have yours checked out!
How Often Do I need a Car Battery Repair?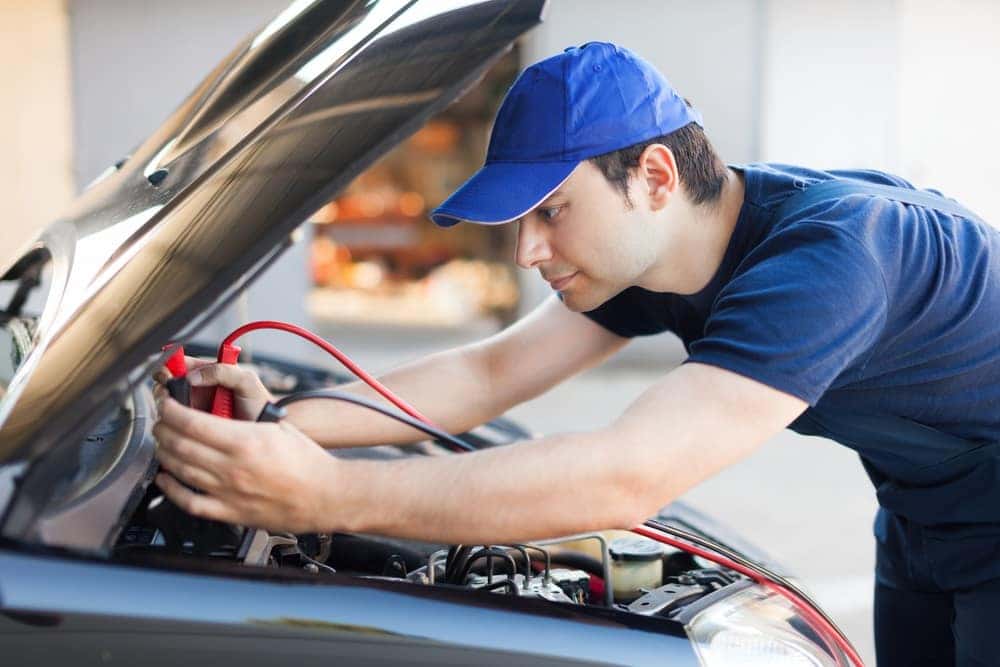 In general, we recommend scheduling a car battery repair every three to five years, but this varies based on your make, model, model year, and battery type, as well as driving habits and conditions.
To be on the safe side, it's a good idea to have a factory-certified technician test your battery with every oil change. This is roughly every 7,500 miles, or twice per year for the average driver.
Signs You're Due for a Car Battery Repair
While we always suggest having your battery tested regularly, you can also keep an eye and ear out for certain signs from your vehicle that you're due for a battery repair. This includes:
Slow engine crank on startup
Corrosion buildup or battery swelling
Electrical issues like dim headlights or a malfunctioning A/C unit
An eggy smell under the hood
Illuminated dashboard lights
To that last point, if you see a red dashboard light that looks like a battery, this can indicate a possible charging system malfunction and requires your prompt attention. If you see this, have your battery tested by a certified technician as soon as possible.
How to Make Your Battery Go Longer between Repairs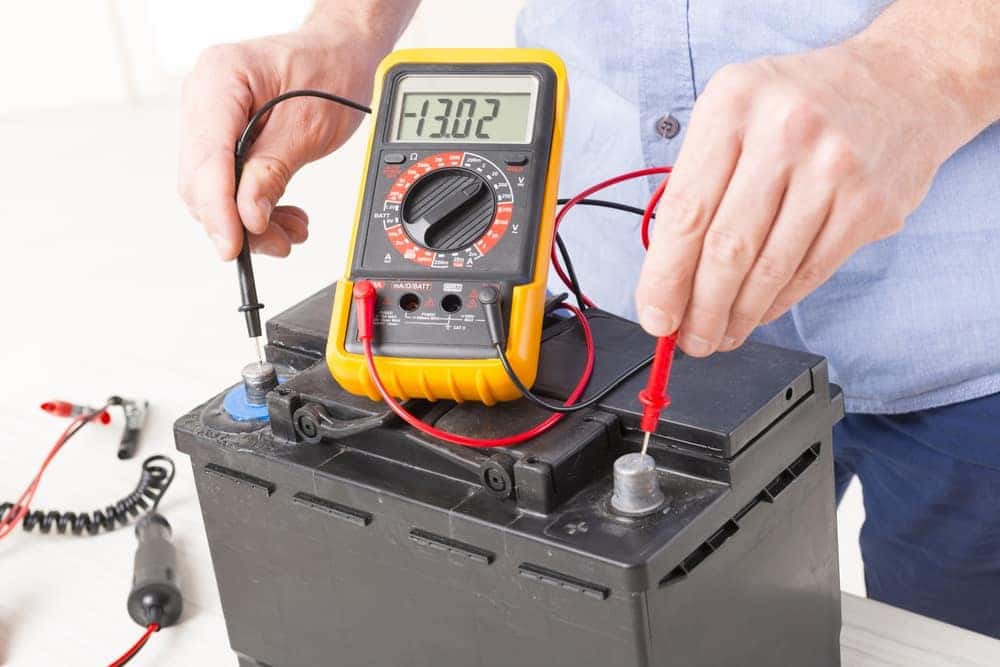 Of course, there's no guaranteed way to extend your battery life, but there are certain behavioral changes you can make that may help you go a bit farther between replacements. These include:
Keeping short trips to a minimum
Turning off electrical equipment when not in use
Keeping your battery secure in the mountain bracket
Avoiding bumpy roadways
Storing your car in a cool, climate-controlled garage
Having your battery tested regularly is another way to help you know when you're due for a repair and when it's time to have your car battery replaced.
Schedule Your Car Battery Repair near Me
If you're due for a car battery repair, visit the service center at Dick's CJDR of Wilsonville, serving the Wilsonville, Portland, Woodburn areas, and other nearby towns.
Contact us to schedule your visit today!